Batavia, Illinois Weight Loss Clinic
NEW PATIENT SPECIAL
SAVE 30% OFF
*All Programs lasting 10 weeks or longer
Monday: 8am-1pm / 3-7pm
Tuesday: CLOSED
Wednesday: 8am-1pm / 3-7pm
Thursday: 8am-1pm / 3-7pm
Friday: 8am-2pm
Saturday: 8am-2pm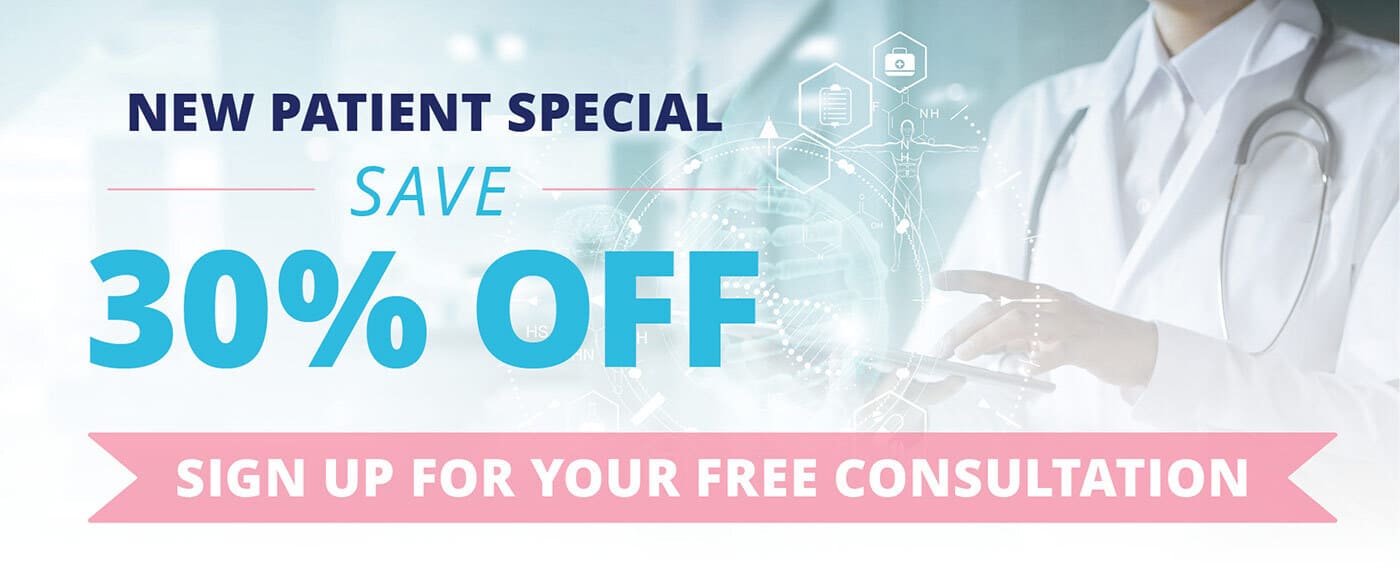 Our Batavia, Illinois weight loss center offers customized weight loss solutions designed by doctors, proven through science.
At Options Medical Weight Loss in the Batavia neighborhood, our board-certified obesity doctors design custom-tailored programs for each individual that walks through our doors. Using the patient's unique biomarkers and medical history, we employ a wide variety of scientifically-proven solutions to suit their specific needs and evolve their program over time. But don't be fooled. We're not a team of faceless white coats hidden away in a laboratory. When you join Options, you're not just getting a doctor—you're getting a friend, a coach, and a fan. Every step of the way, we'll be by your side to monitor your progress and cheer on your success.
Start your journey. What better place than here? What better time than now?
Don't take it from us.
Hear stories from real patients that have transformed their bodies, and their lives with help from Options Medical Weight Loss.
Batavia, IL Weight Loss Services
Explore some of the services and methods of Options successful weight loss:

Physician
Supervised Programs

Prescription Weight
Loss Medications
Medical Grade Fat
Reducing Hormones

The choice to improve your life through weight loss can be tough. There will always be questions regarding how to lose the weight in the first place, what to eat and how to maintain the weight loss. The simple truth is that successful weight loss requires supervision from a medical weight loss professional. This is the reason Options Medical Weight Loss™ opened easy-to-reach weight loss clinics in areas where regular people live and work. In fact, Options Medical Weight Loss has opened a medical weight loss clinic in your own back yard in Batavia, Illinois. The weight loss clinic in Batavia, IL is also a quick drive for patients interested in medical weight loss living or working in:
Chicago Lakeview, IL Weight Loss Clinic
Consultation With Our Batavia Weight Loss Doctor
Interested parties who make the decision to lose weight with our Lakeview medically supervised weight loss clinic will receive a weight loss plan that is personalized. The weight loss doctor in our Lakeview weight loss center understands that each weight loss patient has his or her own struggles and each weight loss journey is unique, which is why each participant is provided a complete plan that can be modified to fit a particular lifestyle.
The completely medically supervised weight loss plans provided by our Batavia, IL weight loss doctor include:
The well-known and successful hCG Diet
A modified ketogenic diet.
Each recommended weight loss plan is supervised from start to finish by a trained weight loss doctor, which means that the available plans help weight loss patients safely reach their weight loss goal.
In addition to weight loss doctor prescribed weight loss plans, our weight loss center in Batavia will offer medical-grade products to help the weight loss process. Medications to aid weight loss and appetite suppressants that will be offered by this Illinois weight loss clinic include:
Phentermine to aid weight loss
Phendimetrazine
Diethylpropion
hCG injections that are used with the hCG Diet
Lipotropic fat burning injections
B12 injections to help your body turn fat and carbohydrates into energy.
Batavia, IL area residents who are searching for a flexible medically supervised weight loss plan should consider this Options Medical Weight Loss location when it opens in fall 2020. No matter the medically supervised diet plan you have in mind, you will sit down with a Lakeview weight loss doctor to discuss which plan is the best fit for your lifestyle. Losing weight under the supervision of a weight loss doctor is the nest choice for any weight loss patient hoping to reach a specific weight in a way that will match well with his or her life.
Now is the time to stop putting your weight loss journey on hold. Make a plan to get healthy. Wellness and an improved life will be waiting for you at our Batavia Options Medical Weight Loss clinic in fall 2020. However, the weight loss professionals at our new clinic will be able to help you ahead of the location opening, answering questions about topics like the hCG Diet and our modified ketogenic diet. We offer the medical weight loss support help you want. Call for your free weight loss consultation today!
We all have to start somewhere. To get you on the right track to achieving your weight loss goals, we offer a free metabolic test and complimentary consultation to assess where you're at and where you want to be. We'll review your weight loss goals, medical history, current nutrition, and goal timeline. From there, we can customize a plan tailored to your individual needs, aspirations, and lifestyle. Our doctors will manage your prescriptions and our weight loss counselors will provide guidance on your diet and support you every step along the way. Submit the form above to get your free consultation.
The material on this website is for informational purposes only and is not a substitute for medical advice by a physician or treatment for any medical conditions. You should immediately seek professional medical care if you have any concern about your health. Options Medical Weight Loss™, Options Diet System™, Options HCG System™, "OPTIONS for every BODY™" are registered trademarks of Options Medical Weight Loss.