About Us
Cold, hard science
with a warm, friendly smile.
At Options Medical Weight Loss, you can expect to get the best weight loss solutions that science has to offer delivered by the friendliest faces in the neighborhood. Our customized programs are one-of-a-kind, because you are too. Every patient is a unique individual and that's exactly how you can expect to be treated.
How We're Different
What makes our weight loss services unique? Or put another way, what do we do to help you conquer your weight loss journey?
Customized
Programs
At Options, we understand that every body is different. Our board-certified doctors custom-tailor each weight loss program to fit the specific needs of each patient. Using biomarkers and medical history, a program is created just for you. And as your weight loss journey progresses, our doctors continue to monitor and evolve your program as well.
Scientific
Solutions
If you want to take your chances with the latest pyramid scheme fad diet your crazy aunt is selling on Facebook, more power to you. But if you want weight loss solutions that are rooted in science and developed by actual doctors, you're going to want to come to Options. Options uses a wide array of scientifically-proven weight loss solutions to find the right program to fit your unique needs.
Certified
Doctors
At Options Medical Weight Loss, our on-staff, board-certified doctors design weight loss solutions just for you based on your biomarkers and medical history. They're solutions that work, from a source you can trust.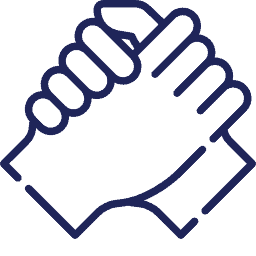 Singular
Support
Our weekly one-on-one counseling sessions keep you on track to reach your goals. We listen to your struggles and cheer on your successes. Every step the way, we'll be right by your side to give you the kind of support you won't find anywhere else.
Welcome to Options Medical Weight Loss™
Options Medical Weight Loss™ Center is the premier medical weight loss facility offering services in Chicago, Lakeview, South Loop, Glenview, Naperville, Orland Park, Park Ridge, Gahanna, Dublin, Tampa, Largo, St. Petersburg and, Chandler/Gilbert. We believe that the true way to not only reach your weight loss goals, but to keep weight off, is by making the proper lifestyle changes with nutrition. We also understand that an individual's weight loss journey is not always an easy process, which is why we offer FDA approved appetite suppressants including Phentermine as well as other prescriptions used for weight loss, weekly one-on-one weight loss counseling, Lipotropic fat burners, B12 injections, HCG injections, Options Diet System™, Options meals and snacks, Options supplements and more to help assist you during your customized weight loss program. We have over 19 different individually tailored weight loss programs to choose from, aiming to meet your specific lifestyle, habits, and goals. When you visit one of our clinics, you will find that we truly have "OPTIONS for every BODY™".
Options Medical Weight Loss™ holds the privilege of the leader in healthy weight loss!
 Options Diet System™
 Prescription programs
 Non-prescription programs
 Healthy options for nutrition
Find a clinic near you
Find Us On Map
Feel free to message us!
Send an Email

Janet Lee
Google Review
"I can't be more pleased with the success I've had with Options Medical Weight Loss. My coach is Miranda, and her support has made all the difference for me to stay motivated. She helped me make this program work in my real life too, after the program ends. I gained nearly 30lbs during Covid, and I've lost all of it. I feel better too because I've lost over 25lbs of fat, and minimal muscle loss. I am so grateful to Miranda and the entire staff, they're so friendly. I actually enjoy going in every week. Thank you!!"
Susan Desmond
Google Review
"I very much enjoy working with all of the people that work at options medical weight loss in Glenview Illinois I started working with that Becca and it was great! Becca relocated and had to leave. I started working with Miranda and she did not skip a beat Miranda is encouragement and very helpful with great ideas to help me with my weight loss journey I have been successful and hope to continue to lose weight and stay healthy. The front desk staff is wonderful and I really like the food."
Anita Bosaw
Google Review
"I've never been able to loss weight does to serious health issues. Thanks to Options Medical and my counselor Leah, we've problem solved and found healthy ways for me to loss weight! The staff, the counselors and the CNP are wonderful! I'm down almost 40 pounds and still going! Best investment I've made in my health! The foods are delicious too! Thanks so much to you all for aiding in my success!"
Keith Padgett
Google Review
"Amazing program. So glad that I signed up. I'm down almost 70 pounds in 4 months. Great people and my counselor Matt is excellent. Follow the program and make changes as they are recommended to you. I've had a down week here or there where I didn't lose as much as I had expected only to come back the next having lost twice as much as I expected. Again, really great program and on track to get to my goal weight. Thanks so much Matt and all the staff at Options Gahanna."
The material on this website is for informational purposes only and is not a substitute for medical advice by a physician or treatment for any medical conditions. You should immediately seek professional medical care if you have any concern about your health. Options Medical Weight Loss™, Options Diet System™, Options HCG System™, "OPTIONS for every BODY™" are registered trademarks of Options Medical Weight Loss.