About Us
Cold, hard science
with a warm, friendly smile.
At Options Medical Weight Loss, you can expect to get the best weight loss solutions that science has to offer delivered by the friendliest faces in the neighborhood. Our customized programs are one-of-a-kind, because you are too. Every patient is a unique individual and that's exactly how you can expect to be treated.
How We're Different
What makes our weight loss services unique? Or put another way, what do we do to help you conquer your weight loss journey?
Customized
Programs
At Options, we understand that every body is different. Our board-certified doctors custom-tailor each weight loss program to fit the specific needs of each patient. Using biomarkers and medical history, a program is created just for you. And as your weight loss journey progresses, our doctors continue to monitor and evolve your program as well.
Scientific
Solutions
Options has weight loss solutions that are rooted in science and developed by board-certified obesity doctors. We follow evidence-based guidelines and principles of healthy eating to provide effective and sustainable weight loss. Options combines dietary changes and behavior modification strategies to support long-term success. Our qualified weight loss specialists determine the best approach for your individual needs and goals.
Certified
Doctors
At Options Medical Weight Loss, our on-staff, board-certified doctors design weight loss solutions just for you based on your biomarkers and medical history. They're solutions that work, from a source you can trust.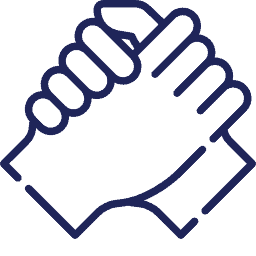 Singular
Support
Our weekly one-on-one counseling sessions keep you on track to reach your goals. We listen to your struggles and cheer on your successes. Every step of the way, we'll be right by your side to give you the kind of support you won't find anywhere else.
Welcome to Options Medical Weight Loss™
Options Medical Weight Loss™ Center is the premier medical weight loss facility offering services in Chicago, Ohio, Florida, and Arizona. We believe that the true way to not only reach your weight loss goals, but to keep weight off, is by making the proper lifestyle changes with nutrition. We also understand that an individual's weight loss journey is not always an easy process, which is why we offer FDA-approved appetite suppressants including Phentermine as well as other prescriptions used for weight loss, weekly one-on-one weight loss counseling, Lipotropic fat burners, B12 injections, Options Diet System™, Options meals and snacks, Options supplements and more to help assist you during your customized weight loss program.
Our Individually tailored weight loss programs and lifestyle memberships are designed to meet your specific lifestyle, habits, and goals. When you visit one of our clinics, you will find that we truly have "OPTIONS for every BODY™".
Options Medical Weight Loss™ holds the privilege of being the leader in healthy weight loss!
 Options Diet System™
 Prescription programs
 Non-prescription programs
 Healthy options for nutrition