Corporate Wellness Partnerships
Helping Your Employees Make Informed Decisions About Their Health
Our goal is to provide up-to-date information on health and weight loss so that individuals, offices, companies, and organizations can make informed decisions about their wellness. We have developed programs that we can bring into your office for lunchtime seminars or participate in health fairs and bring our InBody machine onsite for free body composition and metabolism tests. We also offer promotional items and free product samples, as well as chances for door prizes.
Dr. Katrina Mattingly, Chief Medical Officer, is a board-certified obesity medicine specialist and leads our team to create custom-tailored programs for each individual that walks through our doors. Using the patient's unique biomarkers and medical history, we employ a wide variety of scientifically-proven solutions to suit their specific needs and evolve their program over time.
Our experts help organizations invest in their employees by building a culture of workplace wellness. This approach ensures that your employees feel valued, which can lead them to living healthier lives with an emphasis on disease prevention and overall well-being.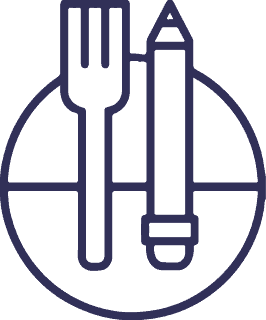 Healthy Knowledge Lunch And Learn Series

We can present engaging health and wellness topics for your employees. These well-researched presentations are facilitated by experienced professionals in the field with the ability to provide practical tips that promote a healthy lifestyle. Here are a sample of topics:

– Lose weight and feel great
– Eat well to live well
– Eating for better sleep
– Reducing the risk of heart disease, stroke, and diabetes

InBody Assessments
The InBody Assessment provides comprehensive muscle and fat diagnosis that is essential in monitoring your health. By standing on the device for a seconds, you'll receive an accurate, non-invasive assessment that looks beyond the scale to what you're really made of. Paired with our team of professionals who specialize in wellness programs tailored just for YOU – each attendee will receive a customized report.
Become a Partner
By investing in your employees' health and wellness, you'll see a positive impact on your company's bottom line. Healthy and engaged employees are more productive, have fewer sick days, and are less likely to suffer from stress-related illnesses.
Thank you for considering our corporate wellness partner program. We look forward to working with you to create a healthier and more vibrant workplace! Fill out this form, and we will be in touch!
Corporate Wellness Partnerships
We all have to start somewhere. To get you on the right track to achieving your weight loss goals, we offer a free metabolic test and complimentary consultation to assess where you're at and where you want to be. We'll review your weight loss goals, medical history, current nutrition, and goal timeline. From there, we can customize a plan tailored to your individual needs, aspirations, and lifestyle. Our doctors will manage your prescriptions and our weight loss counselors will provide guidance on your diet and support you every step along the way. Submit the form above to get your free consultation.
The material on this website is for informational purposes only and is not a substitute for medical advice by a physician or treatment for any medical conditions. You should immediately seek professional medical care if you have any concern about your health. Options Medical Weight Loss™, Options Diet System™, Options HCG System™, "OPTIONS for every BODY™" are registered trademarks of Options Medical Weight Loss.