Corporate Wellness Programming
Helping Your Employees Make Informed Decisions About Their Health
Our goal is to provide up-to-date information on health and weight loss so that individuals, offices, companies, and organizations can make informed decisions about their wellness. We have developed complimentary wellness programming that we can bring into your office.
Dr. Katrina Mattingly, Chief Medical Officer, is a board-certified obesity medicine specialist and leads our team to create custom-tailored programs for each individual using a wide variety of scientifically-proven solutions to suit their specific needs.
We look forward to working with you and your employees to reach your company's full health potential. Options Medical Weight Loss knows that offering your employees wellness options will impact your bottom line and increase your company morale.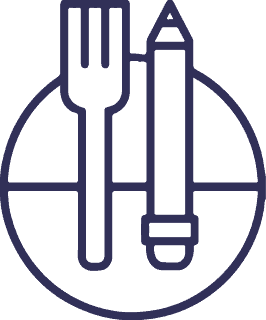 Lunch And Learn Series
We present engaging health and wellness topics for your employees. These well-researched presentations are facilitated by experienced professionals in the field with the ability to provide practical tips that promote a healthy lifestyle. Here are a sample of topics:
– Healthy Eating on the Go
– Stay Fit While You Sit
– Healthy Living, Healthy Heart

InBody Assessments
The InBody Assessment provides body composition and metabolic breakdown that is essential in monitoring health. By standing on the device for a few seconds, participants will receive an accurate, non-invasive analysis of what their body is really made of. One of our experienced professionals will then review the results with each participant and provide tips that are customized to their specific body type. 
Contact Us Today
By investing in your employees' health and wellness, you'll see a positive impact on your company's bottom line. Healthy and engaged employees are more productive, have fewer sick days, and are less likely to suffer from stress-related illnesses.
Thank you for considering our corporate wellness programming. We look forward to working with you to create a healthier and more vibrant workplace! Fill out this form, and we will be in touch!