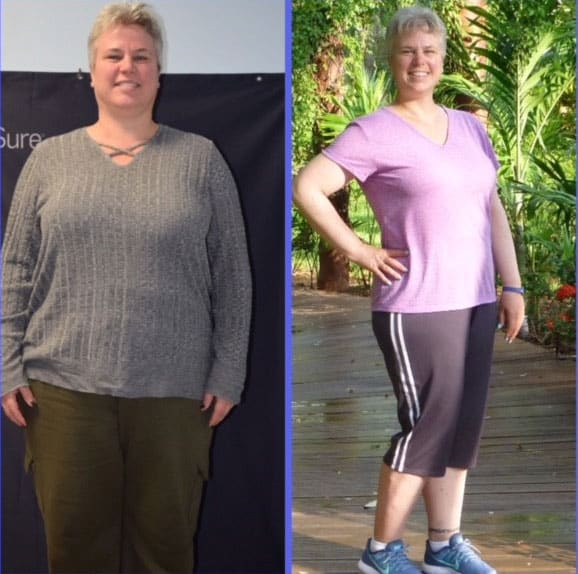 Total Weight Loss: 52.5 lbs in 3 months
I have struggled with my weight on and off, mostly on, for the last 11 years, since becoming a mother.  I often started a new weight loss regime, only to quickly fall off track as my work and family responsibilities always seemed to get in the way.
Since finding with the fantastic team at Options Medical Weight Loss, I have found a great plan that is working in my busy lifestyle.  The team is so helpful and so amazing to work with!  From your first call and first greeting by Betsy at the reception area through every consultation, everyone knows who you and shows genuine concern and interest; my counselor, Morgan, is my #1 cheerleader!
I have lost more than 50 pounds and dropped 4 sizes in just 3 months.  I feel like a brand-new version of me; I now have more energy and I feel more alert and ready to take on all that life brings my way.  The program is broken down into phases, which helps to keep you from feeling overwhelmed, and the whole staff helps to ensure that you have all of the tools you need to be successful.
I am proud of my success and regularly receive compliments.  My husband and daughter could not be prouder of my success.  My daughter was so excited when she learned that I could finally wear my wedding rings again, after having to take them off over 3 years ago.
I can't wait to see what the future brings and I know that everyone at Options Medical Weight Loss will be right there with me to guide me and cheer me on, as I continue with my success in my journey.